Start of main content
Because a legacy can enable a loved one's work to continue
The first scholarship and bursary from the Janet Firmin Memorial Fund were awarded this year.
This endowment fund has been established by the late Harold Firmin in memory of his daughter Janet, who worked for the IET for more than 30 years.
Janet took enormous pride in her work supporting generations of engineers in their professional development before her untimely death at the age of 57. Her father's thoughtful legacy has enabled that work to continue.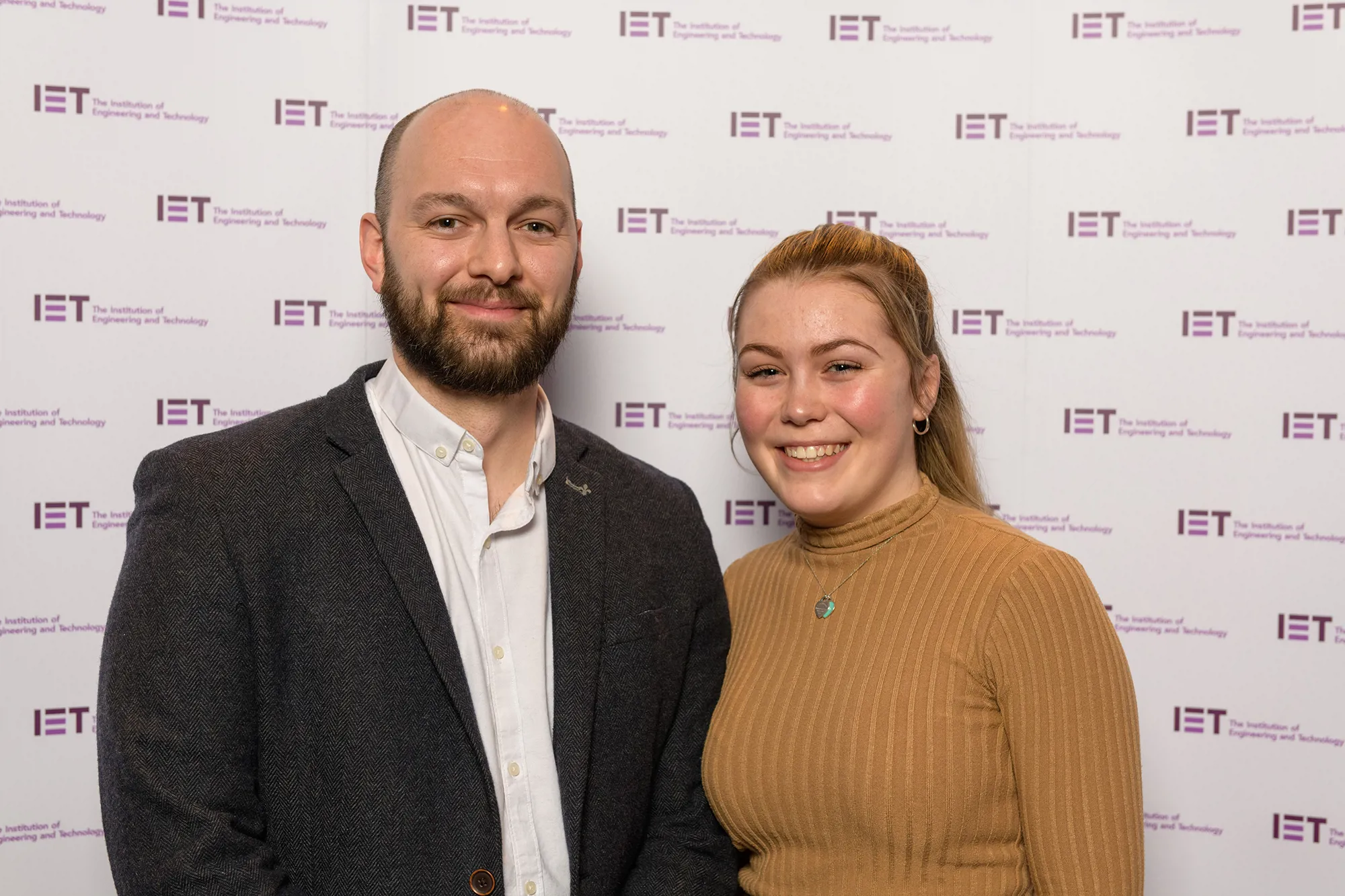 One of the first recipients is Mark.

"I was first properly introduced to engineering in the military. I spent ten years fixing helicopters as a technician and learning about avionics."

But ultimately he felt like he was missing something – so he left to start an undergraduate degree in electronic engineering at the University of Essex.

His bursary will help him support his young family with childcare costs and ensure he can dedicate as much time as possible to finishing his studies.

Eventually, Mark would like to start his own engineering business and achieve Chartered Engineer status while inspiring his daughter to get involved with STEM too.

Imogen has been awarded a Diamond Jubilee Scholarship and is studying Sports Technology at the University of Loughborough.

She told us: "My inspiration is the Olympic and Paralympic Games. The commitment of not only the athletes but also the vast number of people who are involved with every aspect of making the Games come together inspires me to put 100% into everything I do, whether it is in my studies or hobbies."

We are looking forward to making many more awards in the years to come from the Janet Firmin Memorial Fund.

<!—Lead forensics script -->