Start of main content
The Launch Scholarship
We want to help and support people from all backgrounds and circumstances onto the engineering career ladder and recognise the importance of a strong first start.
We realise every individual has very different experiences and opportunities and sometimes these can be barriers to pursuing a career in engineering.
This scholarship has been specifically created for students, degree apprentices and apprentices, who have faced financial challenges or personal obstacles and have a passion for engineering.
Recipients receive £1,500 per year for the duration of their degree course, and they can apply in any year of study, so they are able to access funding even if they have already started their course.
Your support means that we can offer many more scholarships than we could alone.
How your donations make a difference to aspiring engineers
Listen to Dilani Selvanathan explain how her bursary experience has made a difference in her career path.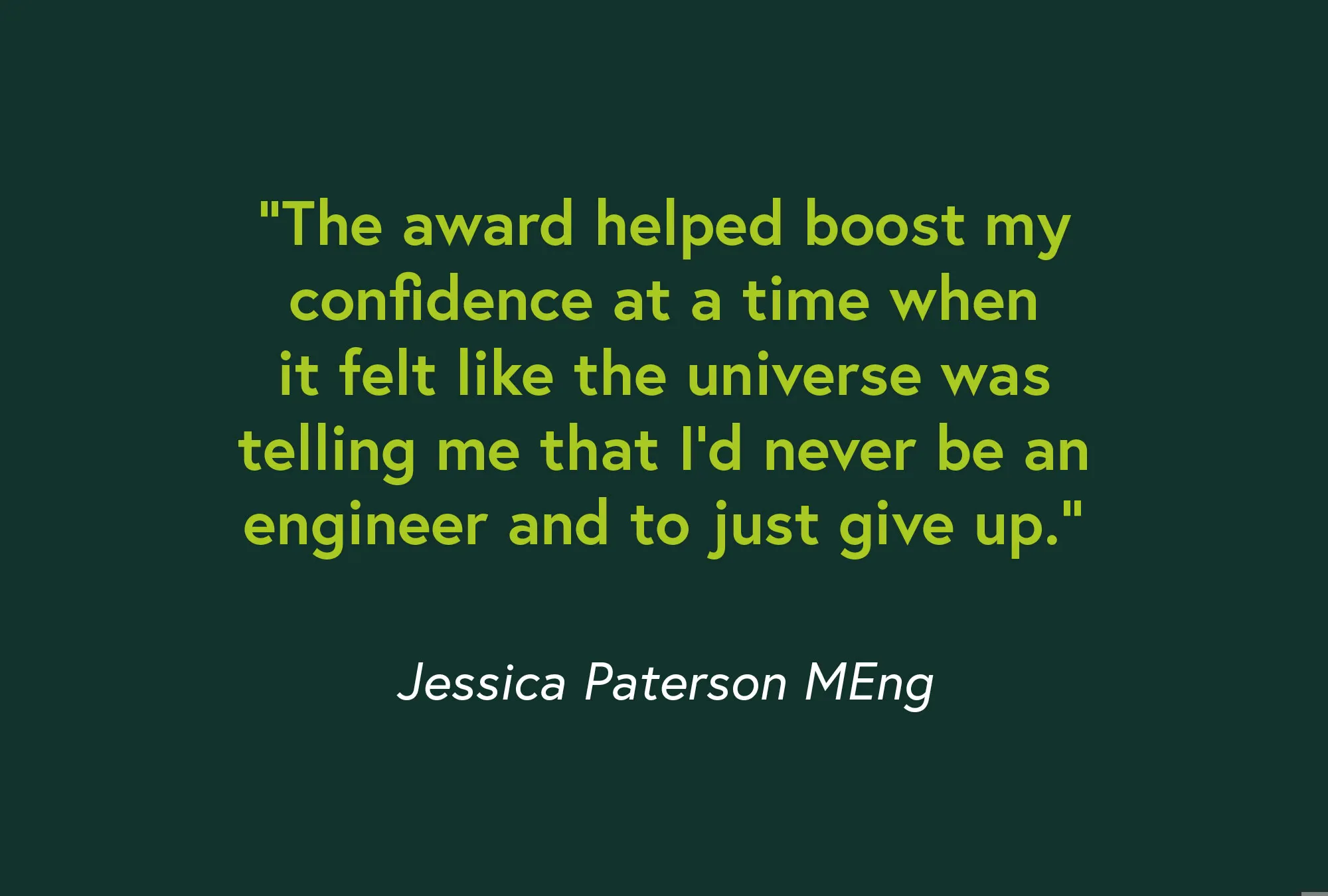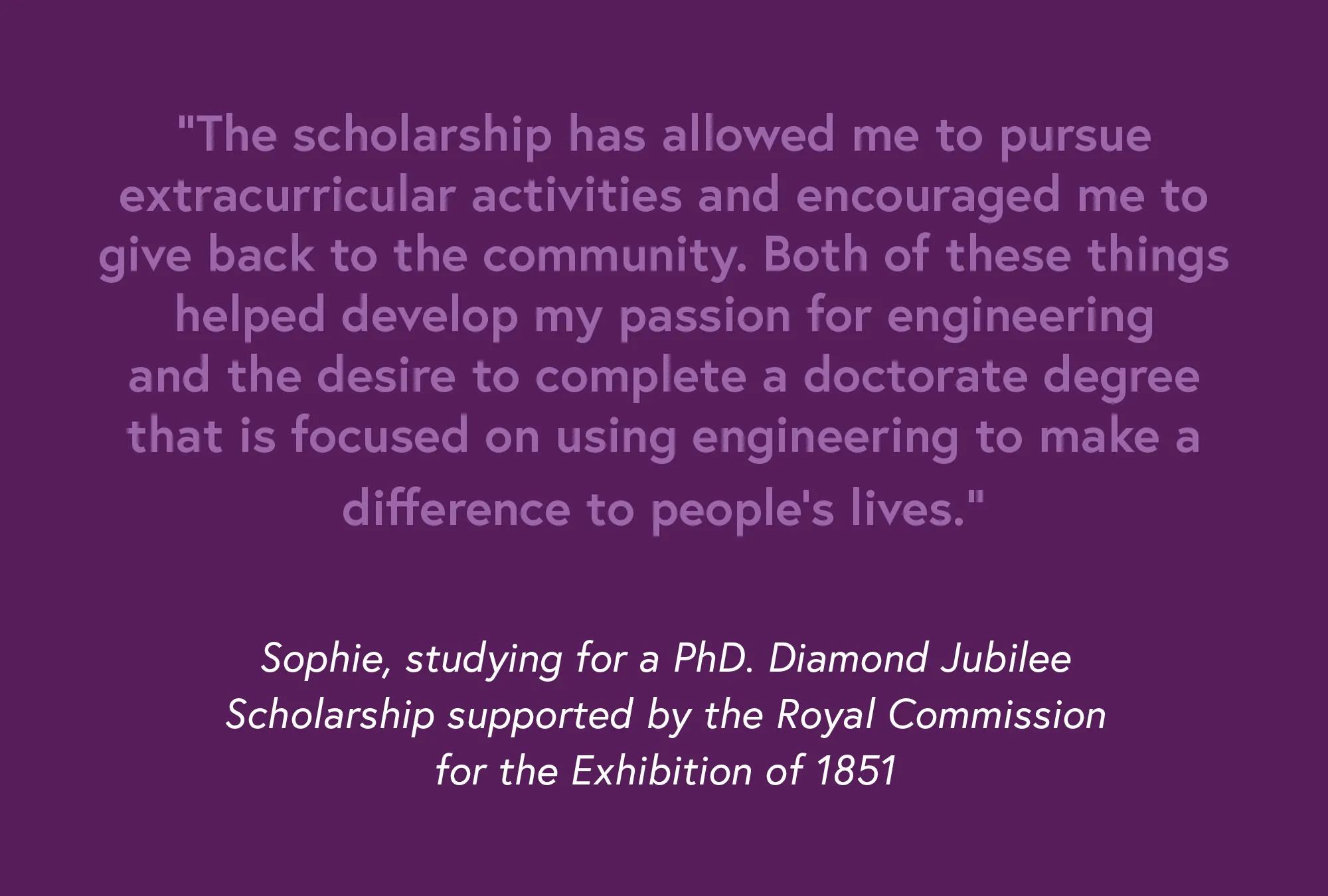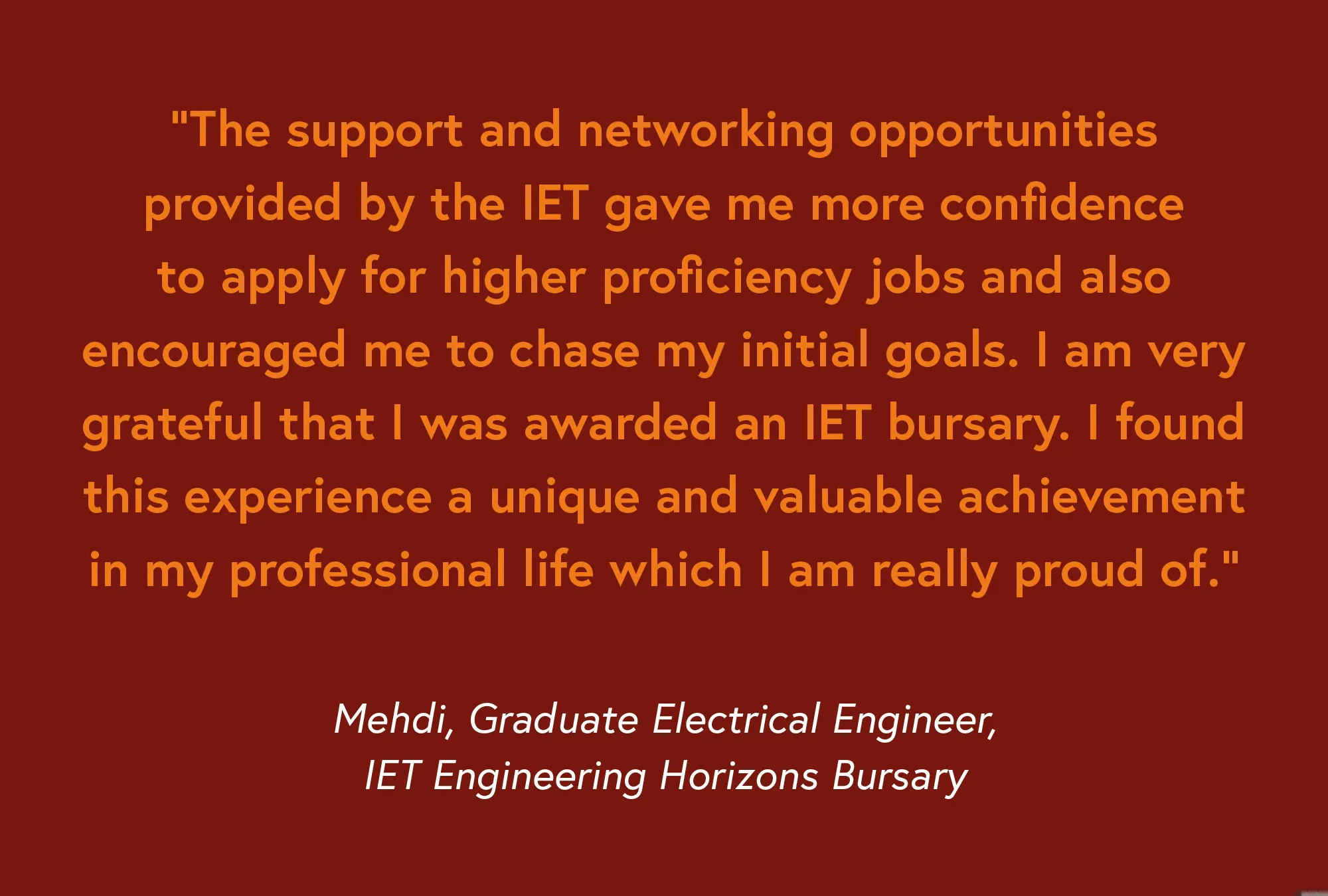 Our Future Talent Awards take forward the best elements of both our former Diamond Jubilee Scholarships and Engineering Horizons Bursaries and reflect the current needs of society and the engineering sector.
Futures Fund
Investing in the future of engineering. Your donations make a difference - today, tomorrow and long into the future.

<!—Lead forensics script -->