Start of main content
Because one STEM event changed my career path
As a child, my career plans would range from scientist to artist to firefighter all in one week! When I walked into the hall to begin the challenge, I was still an indecisive 13-year-old, however little did I know that I would be leaving determined about the career that I wanted to pursue. 
The theme of the day was Coding the Future, where we had to code a BBC micro:bit for a real-life application. We chose to create a relaxation and reflexes programme.
My teammates developed the app and I took the lead on the paperwork. When we did the presentation, I panicked and forgot my words, however with an encouraging smile from the leader of my group I managed to continue.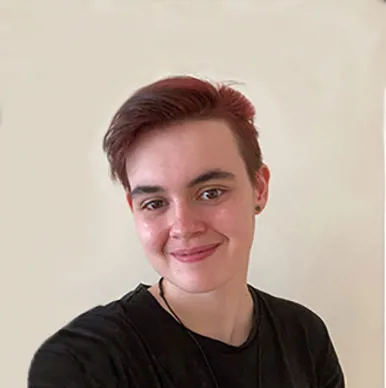 Since then I have been able to improve upon my public speaking skills and more importantly I learnt that even if you make mistakes you have not failed until you throw in the towel. Our group ended up winning on the day and we achieved a perfect score on our paperwork.
Since the Faraday Challenge, me and a friend started the girls+ computing club at our school. It grew to around 25 members and provided girls, transgender and non-binary kids a place to feel comfortable exploring STEM subjects without the social pressures that can come with them.
I have also helped to deliver a science club at my local library and assisted in junior computing classes at my school. 
I'm currently finishing up my Advanced Highers and am looking forward to studying Computing at Abertay University.
I have also developed a passion for education and with that passion am hoping to go on to teach at secondary level.
I am well aware that computing has many opportunities however as someone who learnt of their interest in tech whilst in high school, it is an ambition of mine to share that interest with others in the same age bracket. 
Without the experience that I had I would probably have not discovered a career path that I love. The challenge gave me so much more confidence as well as teaching me a few tech skills along the way. looking back the Faraday challenge was a key milestone in helping me to discover a subject that I love and really changed my perception of computing from something that was a hobby to something that could be a career. "
Earlier this year, Louise and her friend were nominated for a BAFTA YGD award, and although they didn't win it was a great experience that has encouraged her to keep pursuing tech.