Start of main content
Because supporting causes close to their hearts was important to us
The Pamela and David Rollin Foundation annually donates to the Futures Fund, which uses the money to support the next generation of engineers through educational events, competitions and monetary awards.
The Foundation is a charitable trust set up in memory of Pamela and David Rollin as a way of continuing to support causes that were close to the couple's hearts.
In the case of David, this was engineering.
A Chartered Engineer and IET Fellow, David began his career in the rail sector as an engineering apprentice.
Rising up the ranks from project engineer to manager, in time he became Project Director for the InterCity 225 high-speed train project.
During rail privatisation, David instigated a management buyout of the Fleet Engineering function of InterCity and the latter years of his career were spent running what became multi-disciplinary railway consultancy Interfleet Technology.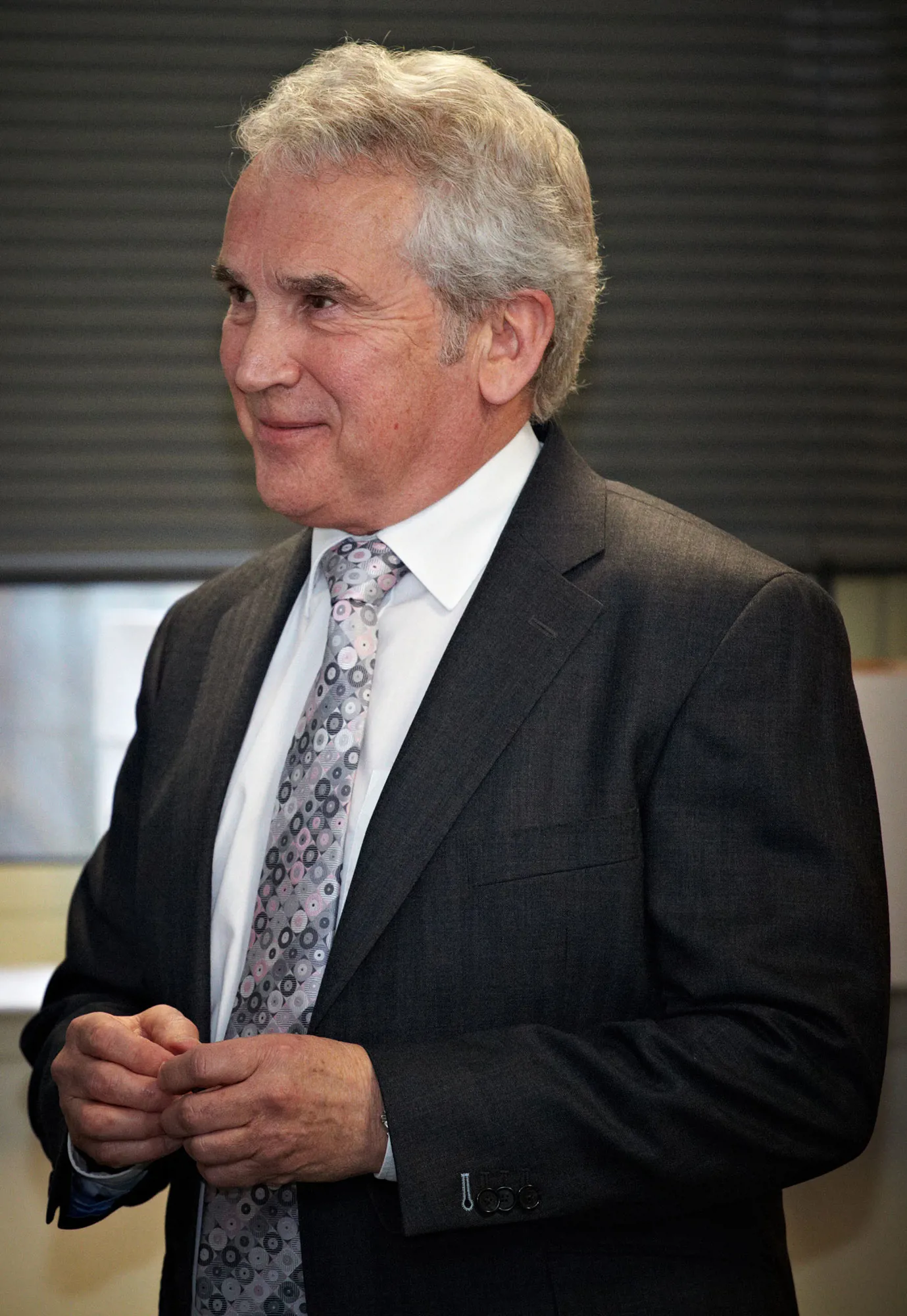 Supporting good causes for years to come
The foundation was originally set up by David after the loss of his wife, who'd been a passionate supporter of charities throughout her life.
Rather than give one large donation he decided to invest her estate in a foundation so that it could keep paying out for years to come.
When David sadly passed away in 2021, his children James and Lucy added their dad's name to the foundation, along with some charities they knew he'd want to support.
"For mum, it was Christian and animal charities, but dad's world was engineering and so we looked into charitable causes that he'd want to support," says James.
"Dad's belief was that his company should do what it could to help develop the next generation of engineers - for example, he was instrumental in setting up Interfleet's graduate training scheme – so it seemed logical that we support charitable causes in the field of education.
"Dad had been a member of the IET for his whole career and so we decided to look into how the organisation supported young engineers. We were put in touch with the Fundraising and Campaign Development Manager who told us about the work of the IET Futures Fund. When she explained its objective was to help develop the next generation of engineers, we knew we'd hit the nail on the head!"
The Foundation now donates to the Futures Fund every summer, which the Rollins are happy for the IET to use as it sees fit.
"We're happy for the money to go towards any of the great science, technology, engineering and maths (STEM) projects the IET runs," says James. "We want it to go wherever its most needed, wherever it can be put to best use."
The family is keen to be more than just a "sleeping partner" however and tries to take an active interest as much as they can.
"I'm keen to metaphorically hand over the cheque and say do what you think's best, but I do like to take an interest in the outcomes," says James.
"For example, I was invited onto a Zoom call last year where we were shown more about the things we've been supporting. It's really interesting to see how the donations are benefiting people."
Consider leaving a gift of your own
From his experiences donating to the IET, James would wholeheartedly recommend it to other families that have a legacy gift to share.
"If you're thinking of supporting something worthy then this is a great cause," he says.
"The interactions I've had with the Fundraising and Campaign Development team have shown me so much about the work the IET is doing to support the next generation. I've been able to see, first hand, the impact it has and the difference it can make," he concludes.